Handmade Wooden Robots
Keeping with the aesthetics of pop art, toy design, and futuristic ideas.
At ZeroPopArt we are dedicated to providing the best handmade experience possible.  We are sharing a vision of art that is made, packaged, by hand and delivered anywhere. We are located in Charlotte, North Carolina.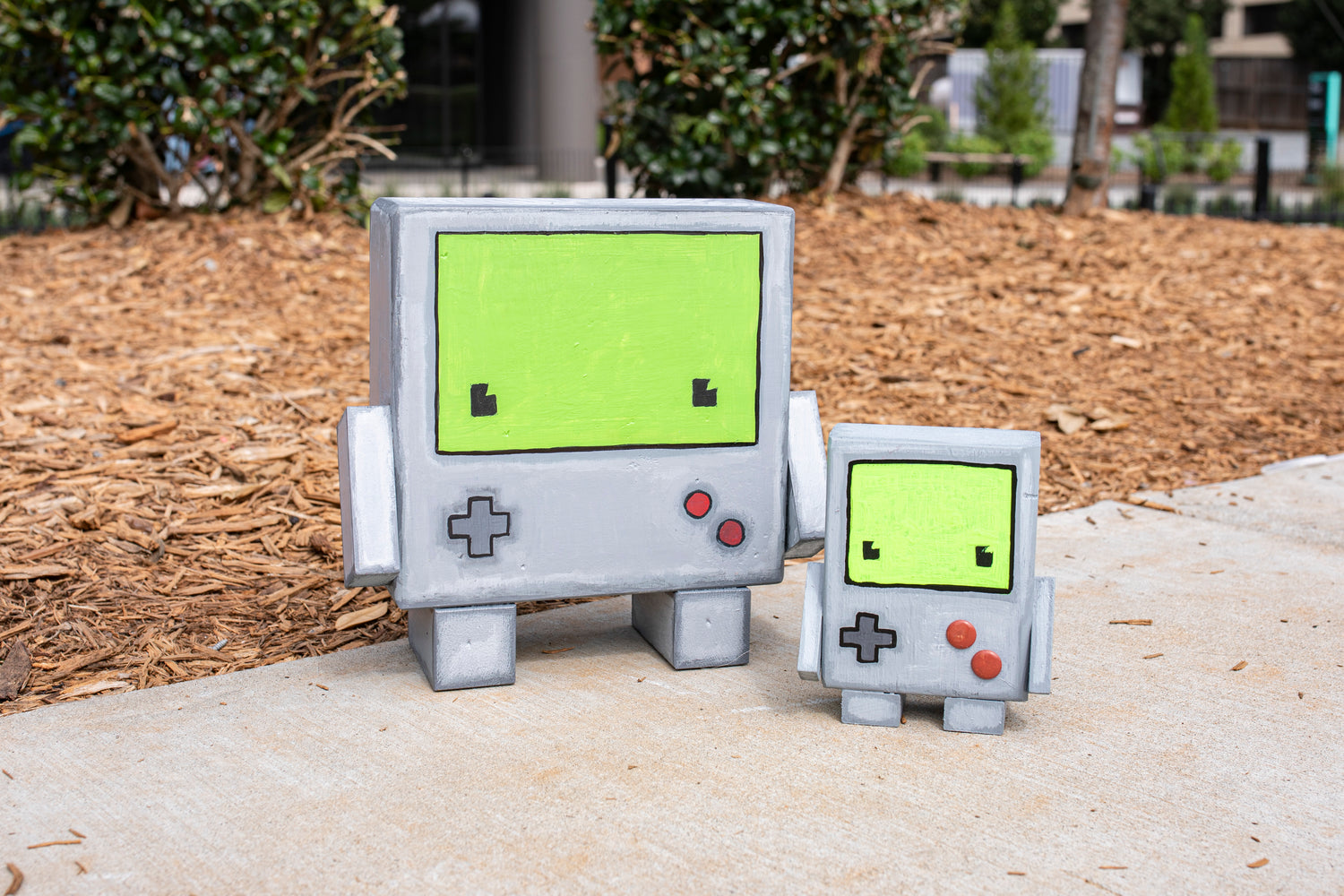 Game Bot
Whether you're enjoying your time at the arcade, playing laser tag, or bumping cars in Robot City, you can always expect the GameBot to be at your service!
Get yours today!